The JSU Leadership Institute is a leadership development fellowship which empowers teens to master leadership skills through hands on experience and Jewish learning. Teen leaders learn to engage their peers and articulate their Jewish values by preparing for and running weekly Jewish educational experiences that are accessible, thought provoking, and immersive.
The JSU Leadership Institute is an innovative group of teens from across the globe who are working together to learn and lead through hands-on experiences.
As a JSU Influencer you will participate in: 
3 preliminary master classes on leadership

Weekly leadership and educational training 

Hands on leadership experience 

One on one leadership coaching

JSU Leadership Institute Summit in Israel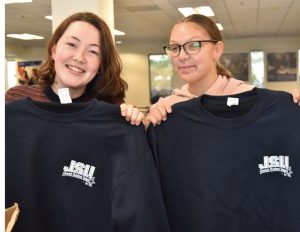 Please contact Denise Badreau Tamam at jli@jsu.org with any questions or for information. Applications will be opening for Cohort 3 (2022-2023) this summer.